Pedigree Blue sales have kicked off with great gusto this year with trade at Carlisle being strong, particularly for progeny of Norbreck genetics marketed bulls.
Devine Optimist, the two-year old British Blue bull from Jenny Devine and Martyn Hill stormed the first sale of 2021 making 12,000gns. This is a powerful son of the famous Dafydd D'Ochain and found a new home with Richard Tiplady.
The Tenace De La Praule son, Hallfiedl Nixon, then hit 11,500gns for vendor S D Gill. Yet another two year old with power and length, this one was jet black in colour, which is still proving popular.
The Maudsley Family the made 6000gns with a naturally born son of Farouk De St Amand out of an Empire D'Ochain cow.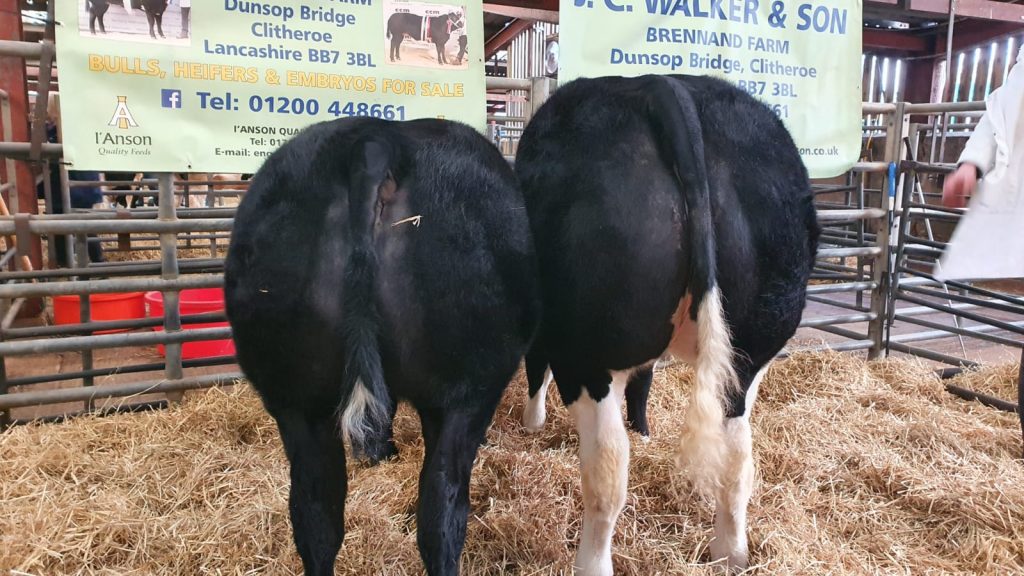 The few females forward made a sensible trade for the quality on offer. Brennand Omandy sired by Cromwell Fendt topped the sale at 4000gns, while Brennand Petal, another sweet heifer from the Walker family made 3,800gns this one being by the new bull Familier D'Hontoir. A favourite on the day was the Empire D'Ochain daughter High Moss Oriana from Jack Wallbank selling to Ben Moralee for 3500gns.
A great day for Norbreck Genetics customers as the leading prices in both male and female sections came from bulls/semen supplied by our company. Please get in touch if we can help you achieve success in the show and sales rings.