We're delighted to announce this month that Norbeck Genetics has reaffirmed its commitment to the Doddie Weir Foundation and Motor Neurone Disease, with the launch of new branded clothing for summer 2022.
Following on from the Doddie hoodie clothing range launched last year, the bovine breeding business has recently unveiled a Doddie gilet for this summer. "In 2021 we were pleased to have raised more than £5000 for the My Name'5 Doddie Foundation which has contributed to valuable research into the causes and possible cures for this terrible disease," said managing director of Norbreck Genetics, Philip Halhead.
Some 1100 people are diagnosed with MND every year in the UK and up to 5000 adults in the UK are affected at any one time. The My Name'5 Doddie Foundation was established by Doddie Weir and the trustees in response to his frustration at the lack of options given to MND sufferers – no effective treatment, no access to meaningful clinical trials and with that no hope.
The foundation has already donated millions of pounds for targeted MND research projects and is fully committed to continuing to invest in the most promising research to help find new treatments, gain improved knowledge and ultimately find a cure.
In a recent farm photo shoot Mr Halhead along with a number of local young farmers showcased the latest fashionable gilet which can now be purchased via this website by clicking here. All proceeds, after the cost of manufacturing, go directly to the Doddie Weir foundation.
As a successful agricultural business, Norbreck Genetics recognises the importance and commitment to charitable organisations. "Every business should have charitable giving as a central part of the business mission and corporate responsibility is more important today than it's ever been in what is clearly a very fragile world," commented Mr Halhead.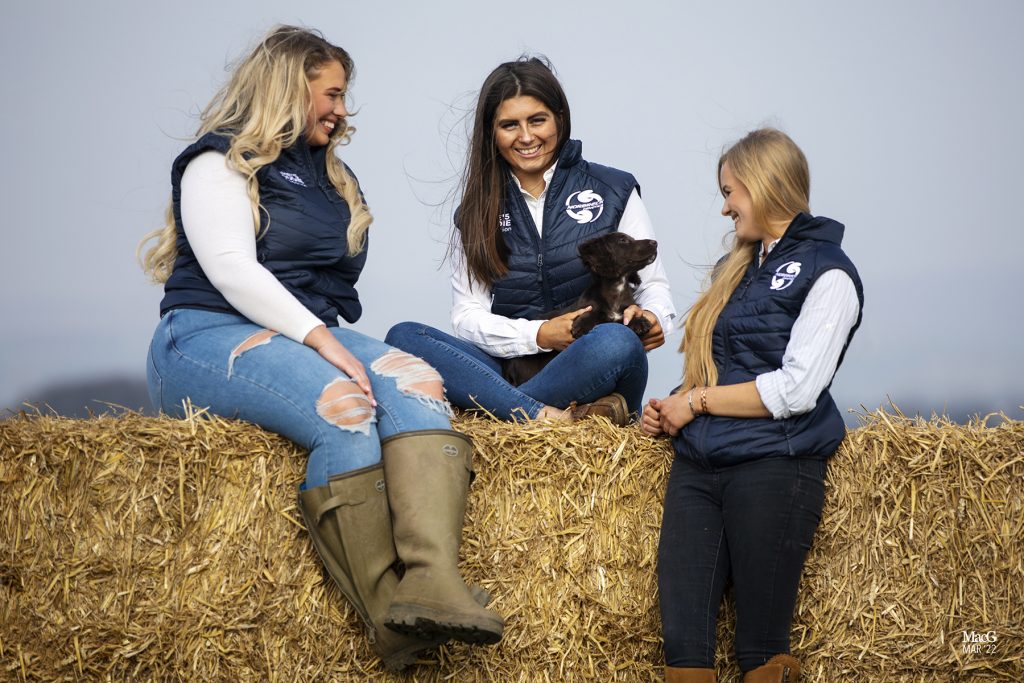 Doddie Weir 
Doddie Weir OBE is one of rugby's most recognisable personalities. He earned 61 caps for Scotland during a successful playing career, represented the British and Irish Lions on their successful tour to South Africa in 1997 and won championships with his two club sides, Melrose and Newcastle Falcons.
A talented, committed and athletic lock forward, Doddie is now facing his biggest challenge. In June 2017 the Scot revealed he was suffering from Motor Neuron Disease. From the outset, Doddie has been driven to help fellow sufferers and seek ways to further research into this, as yet, incurable disease.
In November 2017 Doddie and his trustees launched the registered charity, My Name'5 Doddie Foundation. Our vision is simple: A World Free of MND. The number "5" is a special number for the Foundation as it features in the Foundation's name and is a reference to Doddie's playing number for his clubs, Melrose and Newcastle Falcons and the jersey he wore when he earned his 61 caps for Scotland.