What a fantastic two days at the May sale of British Blues at H&H Carlisle, a sale truly cementing the importance and demand for British Blue genetics.
It was fantastic to witness the buzz and atmosphere surrounding the sale and it was great to see the breed has worn the difficulty of on-line trading only due to Covid-19 restrictions.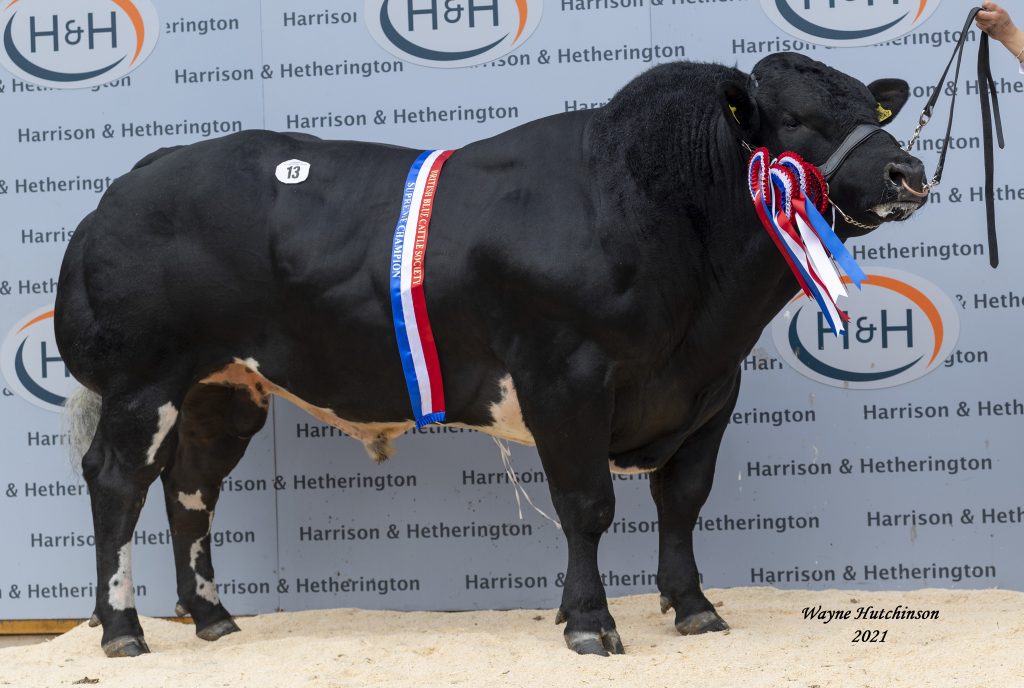 Taking the pre-sale senior and then supreme championship under judge Harry Emslie was lot 13, unlucky for some but definitely not this lad, Gass Okay. Sired by Almeley Kwasimodo, this April 2019-born bull is out of Gass India. After spirited bidding he was knocked down at 30,000gns, a new breed record, to Graham Morgan and family  of the Almeley herd, Tillington, Hereford.
Following the Gass bull through as reserve senior and reserve overall was lot 11, Solway View Odin, from Kevin Watret. This March 2019-born ET-bred son of Bedgebury Flat Out is out of Solway View Kesha and was sold for 27,000gns.
Next up was another from the Gass team, this time Gass Orbit, lot 14, selling for 18,000gns. Sired by the same bull as the champion, this one is out of Gass Krystal. Meanwhile at the same money was Lot 66 from Roly Carr with Homilton Ozzy sired by a bull marketed by Norbreck, HEROS DU PEROY, out of Homilton Iris.
Pendle Orbital, lot 57, from A M and E Hartley took a second place in his class and sold for 16,000gns. By Jalon De Martinpre, he's out of Pendle Knock Em Out. Out the same class, but taking the first prize, was Rhymil Orlando , from Rhys Millichap ( Rhymil Herd). Sired by another Norbreck marketed bull, this time TAURO D'OCHAIN, he's out of Rhymil Beauty and sold for 12,500gns.
The junior championship went to Ben Haigh with Brownview Nelson, a September 2019-born bull sired by the noted EMPIRE D O'CHAIN. He was knocked down at 15,000gns.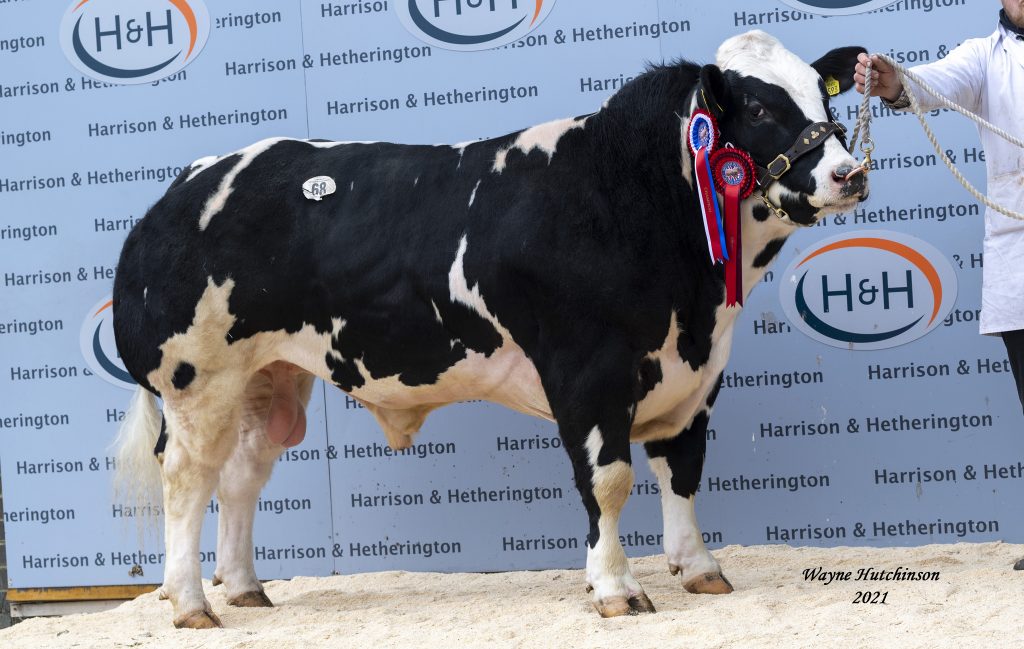 Leading females
Clifftown Peaches, Dylan Townend.                     12,000gns
Solway View Olisha, Kevin Watret.                       11,000gns (by Rocco De La Hasse)
Solway View Olla, Kevin Watret                            10,000gns (by Rocco De La Hasse)
Solway View Odelle, Kevin Watret.                       8,000gns (by Rocco De La Hasse)
Averages:
19 senior bulls      £9698
44 junior bulls.      £6646
39 females.            £4668
11 bulls selling for 10,000gns and above…